Big Silver Scratch off Stickers
101BS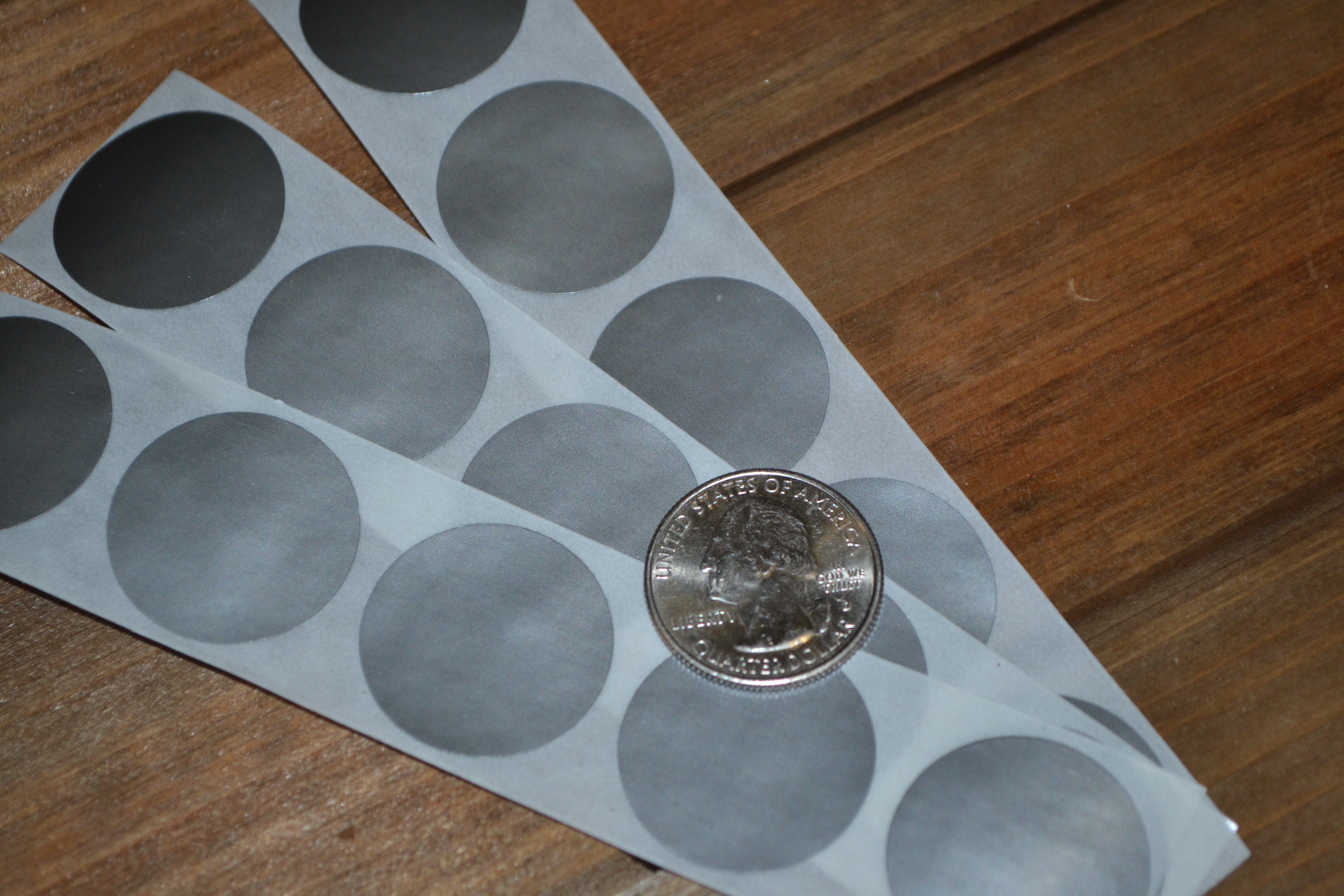 1.25" Silver circle scratch off stickers used to make your own scratch off cards.
You can use our scratch off stickers to make your own affordable marketing materials such as: scratch off business cards, bookmarks, invitations, postcards.
The Big silver scratch off stickers are perfect for post cards and flyers.
Quick Directions: Peel big silver scratch off sticker from the liner and apply over the prize printed on your scratch off tickets.

Step by step Directions:
1. Print your scratch off cards, using our free scratch off template, or you may print your own.

2. Add the prize, promotion, giveaway onto the text of your card using your favorite graphics program. If you do not have a graphics program installed, no problem. You can use pixlr to customize your scratch off cards.

3. Once you have customized your scratch off cards, now it's time to print them.

4. After printing your scratch off cards, gather your scratch off stickers and peel one from the liner and line it up over your prize printed on your card. Press scratch off sticker down and repeat. It's really that easy to make your own scratch off cards. You do not need expensive equipment or special items.

5.We recommend a good quality card stock. You can find these at many office stores. There is no need for special paper. Card stock works great and the scratch off stickers adhere to the card stock with no problem.

6. Special note: Scratch off stickers also adhere to clothing, wooden floors, plastic and the list goes on. Pay special note where you apply your scratch off stickers.

Subscribe
How many?
30 (0) 100 (3) 250 (7) 500 (18) 1000 (33) 2500 (70) 5000 (120)