Red Scratch off stickers
101Red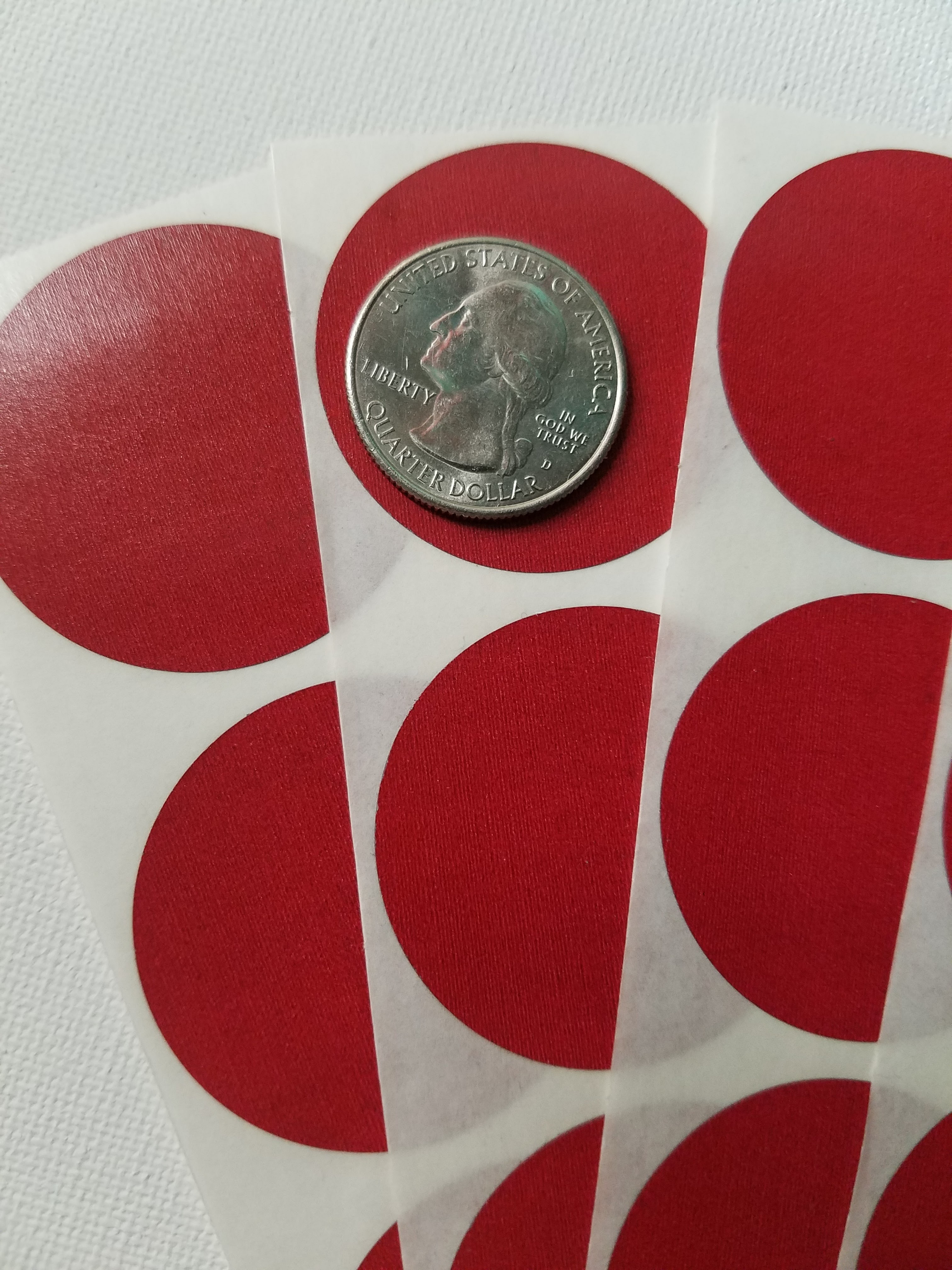 Our 1" red scratch off stickers measure 1" in diameter. You can use them to make your own scratch off cards for business promotions. Red Scratch Off Stickers are great for embellishing Christmas cards, birthday cards and to your trade show promotions. They add a bold color to your business cards and direct mailings. Red Scratch Off Stickers are so easy to use, a child can do it! Simply peel red scratch off sticker off of backing and apply over the the promotion printed on your card. It's really that easy! Whenever you need to add some punch to your business content, think RED, , , Red Scratch Off Stickers from EasyScratchOffs.com! Stock up now! Not sure if you want to commit to red scratch off stickers, we offer a scratch off sticker variety pack so you can test our different colors, shapes and sizes. Choose Red above and then choose how many you want and click Add to Cart. You will be taken to the shopping cart to see your shipping options. We offer 1st class mail, priority mail as well as Fedex.
Our Scratch off stickers are great for all kinds of events! If you're planning an event, a party or a direct sales campaign you need our scratch off stickers!
You can write your prize in with an ink pen and cover it up with a red scratch off sticker. Our scratch off stickers are STICKY, that means they stick! Stick them to a book you're giving as a gift, stick them to postcards, or stick them to the bottom of candles to unveil a customer's winnings.
Our red scratch off stickers are easy to scratch and they work. There is no digging or putting holes in your paper. Apply a little pressure and scratch off with a fingernail or coin.
Best of all they are affordable. It's a proven fact that getting your customer involved in your marketing equals results. Interaction is the key. Everyone loves to scratch. Can you resist scratching, when you get a mailer? Are you excited to see if you have won something? Of course you are. Everyone loves to scratch off a scratch off card and your customers are no exception. Skip the expensive printers and create your own scratch off cards for pennies. All you need is cardstock, scratch off stickers, and a printer. Scratch off tickets can be designed in Microsoft Word or your favorite graphics program.
How many?
30 (3) 100 (0) 250 (6) 500 (16) 1000 (29) 2500 (69) 5000 (114)
What color?
Silver "Scratch here" (0) Gold "Scratch Here" (0) Heart "Scratch Here" (0) Pink "Scratch Here" (0)