Mini scratch off stickers
00097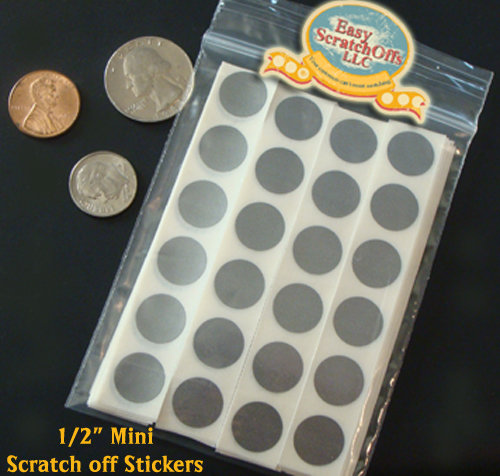 Mini scratch off stickers measure .5" in diameter. They are perfect for making your own DIY Scratch off fundraisers and scratch off games. Four mini scratch off stickers will fit on a business card. Imagine creating your own scratch and win scratch off game. What will you put under the scratch off sticker?
Directions: Peel scratch off sticker from liner and apply over the printed text on your card.
It's really that easy to make your own scratch off cards with our mini scratch off stickers.
How many/?
100 (6) 250 (10) 1000 (30)