Hologram scratch off stickers - save the date
124hol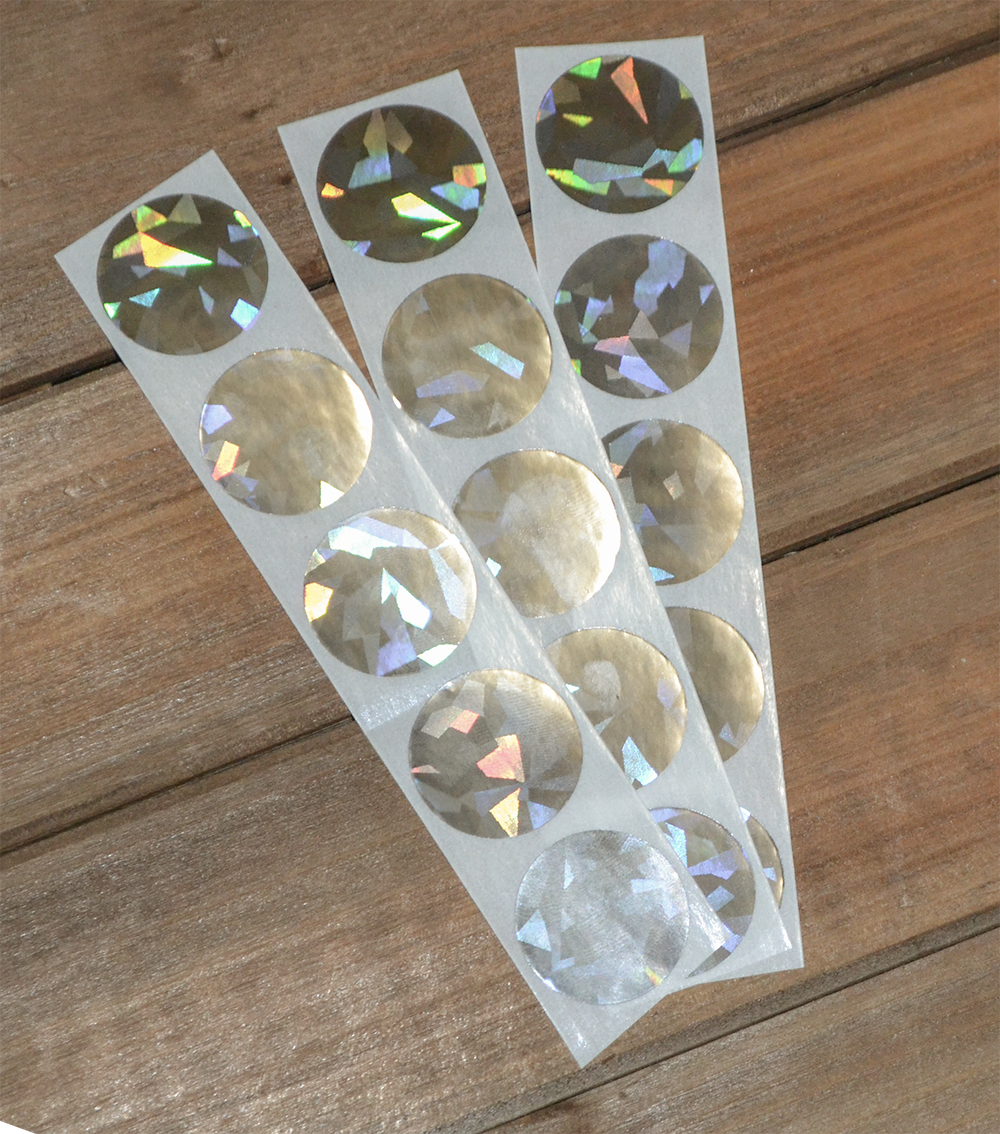 Hologram scratch off stickers are a fun way to add a sparkle to your scratch off projects.
*Easy To Scratch
*Attract Attention
*Reflects surrounding colors, measures 1" in diameter
Our hologram scratch off sticker is great for adding a sparkle to your scratch off cards. Our hologram circle scratch off stickers reflect the light around them so they're sure to match up to your project and add a special spark. You can add them to your business cards, postcards or create your own scratch off cards with our 1″ circle hologram scratch off sticker. Interact with your customers and reward them with a sparkling scratch off sticker to scratch. Everyone loves scratching!
We have them available in circles, squares, rectangles and diamonds.
Which size would you like?
1" Square (0) .7" circle (0) 2x1 Rectangle (0) 2x1 Rectangle Game piece (0) Diamonds (0) 1" Circle-SOLD OUT- Pre-order for Jan 2018 (0)
How many?
30 (0) 100 (3) 250 (9) 500 (19) 1000 (32) 2500 (72)